Who's Clicking on your Pay Per Click Ads?
Sign Up With ClickReport and Gain Access To...
Daily click reports documenting extensive PPC click activity and details such as date, time, lP address, location, keywords, and more.
4-Tiered warning system to prevent, warn and block users who either maliciously or absent mindedly click on your paid advertisements multiple times.
Real-time alert notifications documenting suspicious or duplicate click activity.
ClickReport Tip Of The Day:
5 PPC Time Saving Tools
Tuesday, April 30th, 2013
Maintaining PPC accounts can be pain staking for business owners who know that time is equal to money. Thankfully there are tools available that make the process less tedious. If you're focused on efficiency, here are the tools and features we'd recommend.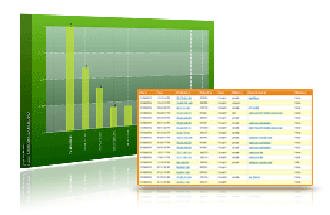 Protect your PPC Advertisements on Google, Yahoo! and bing Detect & Prevent PPC Click Fraud with ClickReport.com
SIGN UP for a FREE ACCOUNT today!